ALLUXE UNVEILS NEW EP 'CONTRAST'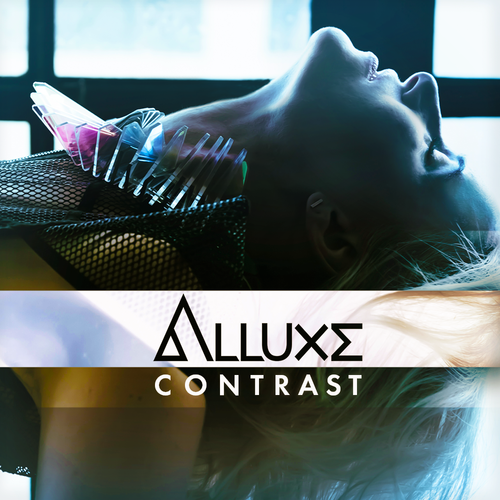 LISTEN TO CONTRAST
SOUNDCLOUD | ITUNES | SPOTIFY
The Alluxe take is the most interesting, simply because it's the most subtle, building tension from fractured vocal loops and dizzying 808 beats."—Paste Magazine
After months of anticipation, Los Angeles based musician, producer and DJ Alluxe has unleashed on us her new EP "Contrast."
Alluxe has been gearing up for the release of Contrast over these last few months, sharing a string of singles where you'll find her experimenting with vocal effects like never before. "It's a bit outside the box and that's what I'm going for," the musician, born Laura Escudé says. Between the use of brash sound and massive movement on the full-bore "Work My Body," and utilizing angst and aggression as her ally via the explosive "On My Own", this five-track collection truly demonstrates her multi-talented ability to craft moody, emotionally jarring music, equal parts cinematic and four-on-the-floor dance riot.
"We're hearing, immersing and haven fallen prey to the siren sound of this producer" – VIBE MAGAZINE
Alluxe wears many hats in the music world, one of them being one of the most sought after controllerists in the world of live music. What she does for live shows – which is bring the artist's album to life on stage – is highly technical and very artistic.
"I am known for working with a band of whizz kid producers, one of whom is a Grammy award winning legend. But who did we need to call when we were trying to figure out how to translate our record to the stage? That's right! A beautiful blonde slip of a girl by the name of Laura Escudé [Alluxe]. She's hardcore, dude." – Shirley Manson, Garbage
As a controllerist Alluxe is in charge of all of the music programming—editing all of the music that is played—as well as doing vocal effects live in real time for live shows. She has programmed and designed groundbreaking shows for some of the biggest names in music from Kanye West to The Weeknd, Herbie Hancock to Bon Iver. In her capacity as a controllerist, she's is a widely recognized pioneer in the utilization of technology for musical creation: yes, when not creating her own music, opening shows behind the decks for the likes of Miguel and Garbage or performing alongside Kiesza and Iggy Azalea, she's crafting up ever-expanding sonic concepts with her company, Electronic Creatives – a group of some of the most talented and sought after programmers and controllerists in the business that Alluxe handpicks herself.
Since taking up violin at age five, Alluxe began studying the art at Florida State University, where she learned to produce electronic music at George Clinton's studio in Tallahassee, Florida. After moving to LA in 2004, Alluxe quickly established herself as a superb violinist and boundary-breaking inventor, equally able to incorporate her classical instrument into her own futuristic-style electronic performances, as well as on other artists records: her violin playing can be heard on projects by Kanye West, Hit-Boy and Big Grams.
When she's not out on the road, Alluxe can be found, locked in her home-studio, constantly experimenting with new sounds and styles. Contrast, she says, is her most cohesive musical expression yet. "I feel like I've finally gotten together this collection of songs that really expresses where I'm at in my life accurately," she says of an aural collage she describes as "more feminine" than her 2013 Nomad EP. "I have a ton of music but I'm very selective about what I want to put out there in the world."
And while some artists are eager to slot their music into a specific genre, Alluxe embraces the ambiguity and open-ended possibilities of her tracks dance, hip-hop and groove-indebted songs. "I'm owning that a bit more," she says of her genre-bending inclinations. "When someone comes to see my live shows they see it's different and unique. I feel like people are moving forward from the whole EDM craze. I never felt like I fit in with that world anyway. Where I'm at right now is right for me."
Listen Here: https://soundcloud.com/alluxe/sets/alluxe-contrast-ep
Contrast Tracklist:
U+I
On My Own (feat. Tatiana)
Hold on (feat. Zosia)
Chirp
Work My Body (feat. Salar System)
Follow Alluxe on socials:
http://www.alluxemusic.com
https://soundcloud.com/alluxe
https://twitter.com/alluxemusic
https://www.instagram.com/alluxemusic/
For more media inquires contact:
Courtney Reeves | courtney@sideways-media.com | 949.751.8600