ZAYDE WOLF RELEASES HIS EPIC
"BUILT FOR THIS TIME" VIDEO +  NEW EP
THE HIDDEN MEMOIR OUT TODAY
WATCH " BUILT FOR THIS TIME" HERE
"Scrawling a poetic lyric on a massive pop-rock wall of sound–hinting at Imagine Dragons and Bastille influence–the creative (whose real name is Dustin Burnett) is owning this moment, with the release of his first full-length as a ferocious WØLF." – POP DUST
Hot off the heels of his debut album Golden Age, Dustin Burnett, better known as ZAYDE WØLF, shows no indication of slowing down. The two time Grammy Nominated producer is kicking off the year with a new EP titled, The Hidden Memoir, out on now.
Listen on : SPOTIFY | ITUNES | APPLE MUSIC | AMAZON
"ZAYDE is simply the dark rock child of Imagine Dragons and The Black Keys…"– Ones to Watch
"Built for this Time" was the first ZAYDE … Read the rest
Apple Music | Spotify | ITunes | Amazon
"Expectation is an intensely humble exploration of the self through a musically and lyrically progressive, innovative and energetic avant-pop lens." -Atwood Magazine
Today, Los Angeles's upcoming avant pop singer-songwriter, XMeKate, has released the first part to her debut record, Expectation. Joining forces with producer and longtime friend, Andrés Rebellón, the two were able to create a project that is both universal and achingly personal. Filled with heavy, haunting lyrics that float within the lightness of her melodies, Kate invokes a sense of ecstasy and melancholy in equal measure.
"XMeKate's music is certainly reminiscent of Lorde, Florence + the Machine or Regina Spektor, but she is so far removed from them. Her ambitious lyrics liken her artistry to that of Fiona Apple, a personal hero" – Atwood Magazine
Over these last few months, Kate released two singles, 'Cigarettes' and 'I'll … Read the rest
TEAMMATE PUT THEIR RELATIONSHIP
ON RECORD
WITH THE RELEASE OF THEIR SELF-TITLED DEBUT ALBUM
OUT TODAY ON ROSTRUM RECORDS

LISTEN NOW
SPOTIFY | APPLE MUSIC | AMAZON | ITUNES
"….. hook studded & ready for the festival circuit." – Impose Magazine
Scott Simons (keys, synths, vocals) and Dani Buncher (vocals, drums) of TeamMate, have had a solid partnership that has culminated into the release of their self-titled debut album out today on Rostrum Records. TeamMate is packed with nine arena ready, soaring pop songs that document the journey of Dani and Scott's incredible connection.
The two were a couple for years, but Dani's coming out ended their romantic relationship. Instead of repelling like most couples do after a split, the duo's undeniable chemistry went down a new path. Their unspeakable connection was channeled into what Atwood Magazine calls "……a beautiful music collaboration."
"We've grown a lot as a band over … Read the rest
TEAMMATE KICK OFF 2017 WITH THE RELEASE OF
"DAMAGE"
AND ANNOUNCE THEIR DEBUT FULL LENGTH ALBUM, TEAMMATE
Out February 16th via Rostrum Records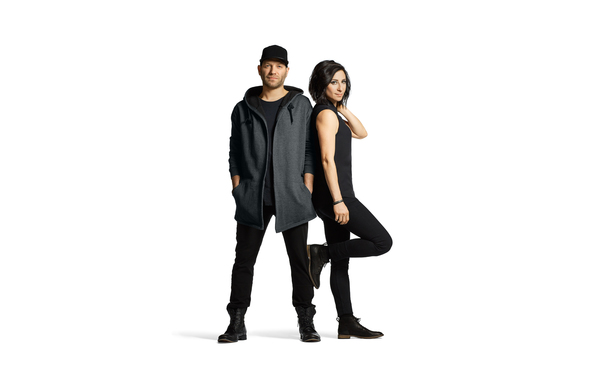 LISTEN NOW
SOUNDCLOUD | SPOTIFY | APPLE MUSIC
Ready to start the New Year off hot, Los Angeles duo TeamMate is excited to continue their multi-faceted musical and personal relationship with the release of the head bobbing single, "Damage" out now via Rostrum Records.
"Their infectious pop-rock sound beats at the core of the group. At first glance, you might turn to cheeky anthem rock sound, until you begin really diving into the textures of high-energy drums and spirit lifting pop chorus', and really see the explosiveness of this group." – EARMILK
"Damage': https://soundcloud.com/teammateband/damage-teammate
****For listening, streaming, posting, loving etc.****
TeamMate, Scott Simons (keys, synths, vocals) and Dani Buncher (vocals, drums), have perfected the art of producing infectious pop gems with colossal depth. "Damage" is filled with … Read the rest
Los Angeles indie-pop singer XMeKate releases music video for "Cigarettes" produced by Andrés Rebellón
Check it out HERE
WATCH NOW ON YOUTUBE
LISTEN ON SOUNDCLOUD

"Katharine Kadenacy is the next pop chanteuse to watch" – Popular TV
Today, rising Los Angeles based singer-songwriter Katherine Kadenacy, who goes by XMeKate has released the visuals to her debut single 'Cigarettes' produced by Andrés Rebellón (bass for Marina & The Diamonds).
The concept of the video, which premiered on Impose Magazine, tells the story of Kate's first heartbreak, and how the first girl she ever fell for ended up cheating on her with a boy. Kate takes the viewer through the thoughts and scenarios of how the cheating came to fruition. The video also mirrors the concept between her two upcoming EPs; love and loss. "Although the loss of that relationship was painful it was nothing like what I was about to experience … Read the rest
Soundtrack for
Luke Comer's Modern Shamanic Journey
THE PORTAL
Available Today Worldwide

LISTEN NOW ON
SOUNDCLOUD | BANDCAMP | SPOTIFY | ITUNES | AMAZON
Show Opens December 3rd at the Minetta Lane Theatre in NYC
"THE PORTAL is reshaping the art of performance theater."
– The Huffington Post
Just ahead of the New York opening of THE PORTAL on December 3rd, a rock odyssey conceived and directed by Luke Comer, the updated soundtrack with new collaborations by Charles Newman (Magnetic Fields, The Bones of J.R. Jones, Soko) and David Sisko (Passion Pit, Bryan Ferry), is available today worldwide across all digital platforms.
Grabbing inspiration from the participatory culture of Burning Man, and visually dynamic, conceptual music productions like Pink Floyd's The Wall, THE PORTAL's soundtrack focuses on sonically narrating the sojourn of the protagonist Dante. Dante, a modern day everyman, sets out on a spiritual journey of self-realization to break … Read the rest
ELLE BELLE RELEASES HIS AMBITIOUS DEBUT
THE 20 SONG DOUBLE ALBUM
'WAKO GUMBO'
SOUNDCLOUD | ITUNES | SPOTIFY
"On 'Wako Gumbo,' Pappas empties his creative cupboard over a heart-rending, jaw-dropping, unfailingly catchy 20 tracks that span 68 minutes with scarcely a moment of filler." – Buzzbands
Finally, after much anticipation, Los Angeles artist Elle Belle, the creation of Christopher Pappas, is thrilled to release his 20 song debut, WAKO GUMBO, out now on Little Record Company.
For the past year, Pappas has released only a few tracks on WAKO GUMBO, giving us just a sliver of what we can expect from the 20 track packed project. What has been unleashed on us so far has gotten nothing but praise within the interwebs. Paste Magazine says "Fans of Temples, Allah Las and King Tuff will appreciate Elle Belle's blend of psych and garage rock." while Impose Mag describes the latest single … Read the rest
ZAYDE WØLF'S GOLDEN AGE
SOUNDCLOUD | ITUNES | SPOTIFY
"Channeling the bombastic vibes of the likes of Awolnation, Ubiquitious Synergy Seeker, and The Black Keys, Zayde Wolf masterfully blends together the pomp flair of arena rock with the upbeat sensibilities of dance and pop music." – 24OUR Music
After much anticipation, Nashville's ZAYDE WØLF, the new project from Billboard #1 Charting Songwriter and Producer and two time Grammy Nominated producer Dustin Burnett, is thrilled to be releasing his first full length album Golden Age, out now on all digital services.
Golden Age is packed full of 13 enormous, adrenaline-rushing songs that are sure to fill any room. Fueled by aggressive guitars, gang vocals, sweeping soundscapes, stomping percussion, and pop hooks, the album is a natural extension of Burnett's career thus far. From the anthemic "Live Life" to the swaggering, hand-clapped "King," the album mixes melody with muscle, groove with guitar, … Read the rest
ALLUXE UNVEILS NEW EP 'CONTRAST'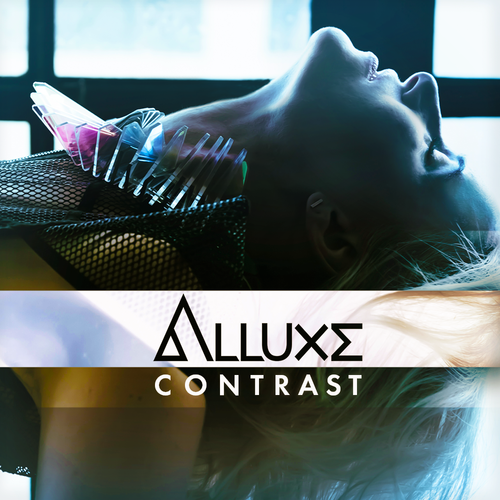 LISTEN TO CONTRAST
SOUNDCLOUD | ITUNES | SPOTIFY
The Alluxe take is the most interesting, simply because it's the most subtle, building tension from fractured vocal loops and dizzying 808 beats."—Paste Magazine
After months of anticipation, Los Angeles based musician, producer and DJ Alluxe has unleashed on us her new EP "Contrast."
Alluxe has been gearing up for the release of Contrast over these last few months, sharing a string of singles where you'll find her experimenting with vocal effects like never before. "It's a bit outside the box and that's what I'm going for," the musician, born Laura Escudé says. Between the use of brash sound and massive movement on the full-bore "Work My Body," and utilizing angst and aggression as her ally via the explosive "On My Own", this five-track collection truly demonstrates her multi-talented ability to craft moody, emotionally jarring music, equal … Read the rest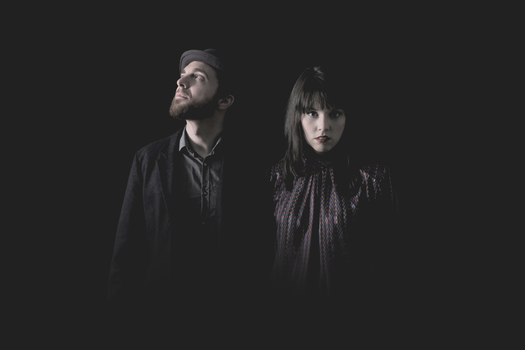 BLACK BOX RECENTLY NOMINATED FOR 3 BOSTON MUSIC AWARDS; "SONG OF THE YEAR", "VIDEO OF THE YEAR" & "FEMALE VOCALIST OF THE YEAR"
Fresh off the heels of their east coast tour, the critically acclaimed, award-winning Boston, MA–based indie electro alternative disruptors Air Traffic Controller (ATC) continue paving their path by announcing west coast fall tour dates in support of their third album, BLACK BOX.
ATC will continue to take BLACK BOX on the road all through November, hitting spots in Reno, San Francisco, Los Angeles and Portland.
It's no surprise that ATC's latest project has been capturing the attention and support from listeners. The five-piece band stirred up quite a buzz with their comedic music video for the project's' first single "The House", earning them not only an Improper Bostonian's award for "Boston's Best" Music Video, but a New England Music Award for Best Video as well. With its … Read the rest