Soundtrack for
Luke Comer's Modern Shamanic Journey
THE PORTAL
Available Today Worldwide

LISTEN NOW ON
SOUNDCLOUD | BANDCAMP | SPOTIFY | ITUNES | AMAZON
Show Opens December 3rd at the Minetta Lane Theatre in NYC
"THE PORTAL is reshaping the art of performance theater."
– The Huffington Post
Just ahead of the New York opening of THE PORTAL on December 3rd, a rock odyssey conceived and directed by Luke Comer, the updated soundtrack with new collaborations by Charles Newman (Magnetic Fields, The Bones of J.R. Jones, Soko) and David Sisko (Passion Pit, Bryan Ferry), is available today worldwide across all digital platforms.
Grabbing inspiration from the participatory culture of Burning Man, and visually dynamic, conceptual music productions like Pink Floyd's The Wall, THE PORTAL's soundtrack focuses on sonically narrating the sojourn of the protagonist Dante. Dante, a modern day everyman, sets out on a spiritual journey of self-realization to break … Read the rest
ELLE BELLE RELEASES HIS AMBITIOUS DEBUT
THE 20 SONG DOUBLE ALBUM
'WAKO GUMBO'
SOUNDCLOUD | ITUNES | SPOTIFY
"On 'Wako Gumbo,' Pappas empties his creative cupboard over a heart-rending, jaw-dropping, unfailingly catchy 20 tracks that span 68 minutes with scarcely a moment of filler." – Buzzbands
Finally, after much anticipation, Los Angeles artist Elle Belle, the creation of Christopher Pappas, is thrilled to release his 20 song debut, WAKO GUMBO, out now on Little Record Company.
For the past year, Pappas has released only a few tracks on WAKO GUMBO, giving us just a sliver of what we can expect from the 20 track packed project. What has been unleashed on us so far has gotten nothing but praise within the interwebs. Paste Magazine says "Fans of Temples, Allah Las and King Tuff will appreciate Elle Belle's blend of psych and garage rock." while Impose Mag describes the latest single … Read the rest
ZAYDE WØLF'S GOLDEN AGE
SOUNDCLOUD | ITUNES | SPOTIFY
"Channeling the bombastic vibes of the likes of Awolnation, Ubiquitious Synergy Seeker, and The Black Keys, Zayde Wolf masterfully blends together the pomp flair of arena rock with the upbeat sensibilities of dance and pop music." – 24OUR Music
After much anticipation, Nashville's ZAYDE WØLF, the new project from Billboard #1 Charting Songwriter and Producer and two time Grammy Nominated producer Dustin Burnett, is thrilled to be releasing his first full length album Golden Age, out now on all digital services.
Golden Age is packed full of 13 enormous, adrenaline-rushing songs that are sure to fill any room. Fueled by aggressive guitars, gang vocals, sweeping soundscapes, stomping percussion, and pop hooks, the album is a natural extension of Burnett's career thus far. From the anthemic "Live Life" to the swaggering, hand-clapped "King," the album mixes melody with muscle, groove with guitar, … Read the rest
ALLUXE UNVEILS NEW EP 'CONTRAST'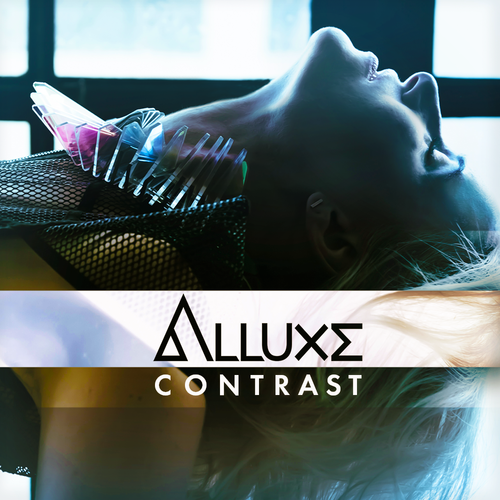 LISTEN TO CONTRAST
SOUNDCLOUD | ITUNES | SPOTIFY
The Alluxe take is the most interesting, simply because it's the most subtle, building tension from fractured vocal loops and dizzying 808 beats."—Paste Magazine
After months of anticipation, Los Angeles based musician, producer and DJ Alluxe has unleashed on us her new EP "Contrast."
Alluxe has been gearing up for the release of Contrast over these last few months, sharing a string of singles where you'll find her experimenting with vocal effects like never before. "It's a bit outside the box and that's what I'm going for," the musician, born Laura Escudé says. Between the use of brash sound and massive movement on the full-bore "Work My Body," and utilizing angst and aggression as her ally via the explosive "On My Own", this five-track collection truly demonstrates her multi-talented ability to craft moody, emotionally jarring music, equal … Read the rest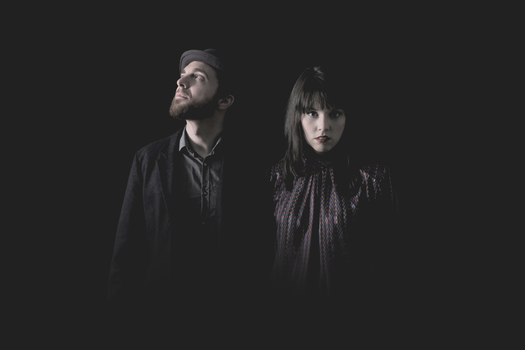 BLACK BOX RECENTLY NOMINATED FOR 3 BOSTON MUSIC AWARDS; "SONG OF THE YEAR", "VIDEO OF THE YEAR" & "FEMALE VOCALIST OF THE YEAR"
Fresh off the heels of their east coast tour, the critically acclaimed, award-winning Boston, MA–based indie electro alternative disruptors Air Traffic Controller (ATC) continue paving their path by announcing west coast fall tour dates in support of their third album, BLACK BOX.
ATC will continue to take BLACK BOX on the road all through November, hitting spots in Reno, San Francisco, Los Angeles and Portland.
It's no surprise that ATC's latest project has been capturing the attention and support from listeners. The five-piece band stirred up quite a buzz with their comedic music video for the project's' first single "The House", earning them not only an Improper Bostonian's award for "Boston's Best" Music Video, but a New England Music Award for Best Video as well. With its … Read the rest
LETTERS TO CLEO RELEASE NEW EP 'BACK TO NEBRASKA'
The bands first new music in seventeen years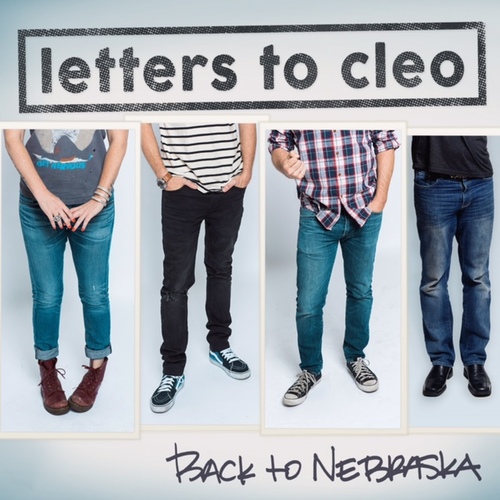 "It's a five-song EP that picks up right where their treasured albums of the 1990s left off, as if the band was just unfrozen from an iceberg unscathed by anything that's transpired in music since. " – Buzzbands LA
October 14th, 2016 – For the first time in seventeen years Alt. rock heroes Letters to Cleo released their brand new  5-track EP "Back to Nebraska". The line up features original members Kay Hanley (vocals), Michael Eisenstein (guitar), Stacy Jones (drums), and Greg McKenna (guitar).
For the band, staying true to the chemistry that defined their sound throughout the 90's was key to the creation of this new record. "It's a blast," says McKenna. "I mean, we spent our formative years learning how to do this stuff together. When it was … Read the rest
"The "Knock on the Light" video is simple — just an uncharacteristically serious and somber Schwimmer dancing with a light — but the power of the clip is in its simplicity." – Yahoo Music
Los Angeles artist Elle Belle, the creation of Christopher Pappas is excited to release the visuels to his single "Knock on the Light," starring season 2 winner of So You Think You Can Dance, Benji Schwimmer. The song, off of his forth coming 20 song opus WAKO GUMBO, features guest vocals from Misty Boyce (keys for BØRNS), and was mixed by Mike Bloom (Jenny Lewis, The Elected, Julian Casablancas).
Watch 'Knock on the Light" Here
"Recently, a few teens I've mentored decided to take their lives," Schwimmer tells Yahoo Music. "I was a staunch Mormon for many years, and after having left for being treated like a plague — I am a proud gay male — … Read the rest
Listen to "Born Ready"
 NEW EP BACK TO NEBRASKA OUT OCTOBER 14 
The bands first new music in seventeen years
September 29, 2016 – Alt. rockheroesLettersto Cleo are releasing new music for the first time in seventeen years this fall. The line up features original members Kay Hanley (vocals), Michael Eisenstein (guitar), Stacy Jones (drums), and Greg McKenna (guitar).  The five song EP, Back to Nebraska will be released October 14th on all major digital platforms. The EP is available in multiple physical formats, and for pre-order Pledgethrough Music .
In anticipation for the release the band is sharing the very first song recorded for the EP, the catchyandclassicCleo sounding, "Can't Say." "'Can't Say' is the first song of the new batch," says Hanley. "It's the first song we wrote together in 17 years. Greg sent Me, Michael, and Stacy a work tape containing snippets of ideas that he'd been messing around … Read the rest